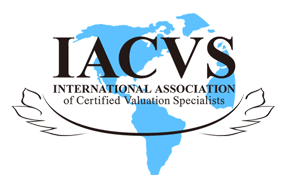 News and Events

+1 206-623-3200

+1 206-623-3222
Notice of CM&AA Certification Course in Singapore on Sep. 3-7
2018-07-27     Hits:  
Certified Merger & Acquisition Advisor ---Certification Program
September 3rd - 7th, 2018
School of Economics, Singapore Management University
The Alliance of Merger Acquisition Advisors (The Alliance) is the premiere International Organization serving the educational and resource needs of the middle market M&A profession. Formed in 1998 to bring together CPAs, attorneys and other experienced corporate financial advisors, The Alliance's 1100+ professional services firms including some of the most highly recognized leaders in the industry--draw upon the combined transactional expertise to better serve the needs of their middle market clients worldwide.
The Alliance members represent sellers and buyers of businesses ranging from S5 to S500 million in transaction value. Their services are seller representation, buyer representation, due diligence, accounting, financing business valuation, tax planning, legal, strategic advisory, and many other transaction services.
CONFERENCES AND CERTIFICATION PROGRAM
The Alliance members convene regularly for training and continuing education the semi-annual conferences cover a wide range of topics of interest to bur mem bers, but most importantly, AMRAA members gain the most benefit from. the networking opportunities available to them and their middle market Advisory colleagues.
For the Agenda and Speakers, please click CM&AA Brochure Singapore Sept 2018 to download Brochure.
CO-ORGANIZED BY:
Questcorp Global Inc & The Alliance of M&A Advisor (AM&AA)
International Association of Certified Valuation Specialists (IACVS)
ENQUIRY, PLEASE CONTACT:
Yeann Tan
yeann.tan@questcorpglobal.com
+603 8933 6220
(Monday - Thursday 9.00am - 6.30pm, Friday 9.00 - 5.00pm)
Copyright © 2001-2021 IACVS All Rights Reserved
Toronto Canada. Telephone: +1 206-623-3200 Fax: +1 206-623-3222
E-mail: info1@iacvs.org