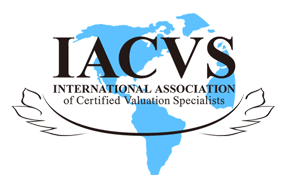 News and Events

+1 206-623-3200

+1 206-623-3222
Rebranding IACVA to IACVS
2018-01-28     Hits:  
IACVA is Becoming IACVS.
The Board of Directors at IACVA announces the rebranding IACVS – International Association of Certified Valuation Specialists. The transition is expected to be completed by the end of 2018, and will update the organization to match what the organization represents. The professional valuation credential sponsored by IACVS, the ICVS – International Certified Valuation Specialist - is earned through intensive core training, examination and continuing education on best-practices, and has well recognized and respected.
Bill Hanlin, president and CEO states that, "this alignment of the organization's name with the global designation ICVS is long overdue. Our members have been suggesting this change for more than 2 years" and our members are excited with the Board of Directors' decision to rebrand.
IACVS is a not-for-profit association of professional business valuators with membership spanning more than 50 countries.
Copyright © 2001-2021 IACVS All Rights Reserved
Toronto Canada. Telephone: +1 206-623-3200 Fax: +1 206-623-3222
E-mail: info1@iacvs.org