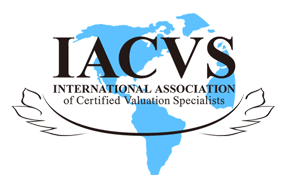 News and Events

+1 206-623-3200

+1 206-623-3222
2018 IACVS International Business Valuation Conference
2018-05-12     Hits:  
NOTE: We must announce the postponement of our conference and CPE training scheduled for May 28, 29, and 30 in Beijing.
Conference Website: IACVS 2018 Conference
International Association of Certified Valuation Specialists (IACVS) will host the 2018 International Business Valuation Conference (IBVC) in Beijing, People's Republic of China.
IACVS has held this annual conference since 2007. Attendees at our conference represent valuation regulators, practitioners, professors, bankers and other users of business and intangible valuations as well as key industry resource providers. These conferences have had influence on the valuation practitioners, both in each country and on a global basis. This international business valuation conference brings you the opportunity to get updates on global standards of business valuation and latest developments in the field from eminently distinguished valuation practitioners as well as to build professional relationships with fellow valuators.
We are honored to have the support from International Valuation Standards Council (IVSC), China Appraisal Society (CAS), Beijing Appraisal Society (BAS) and Capital University of Economics and Business (CUEB) for this exciting event!
Conference Topic
◆ Valuation for the New Era of "Belt & Road"
◆ The Continual Globalization of Business Valuation
◆ Transition to a Legacy Profession
◆ Innovation and Challenges in Global and Cross Border Valuations
Key Benefit
◎ Expand your network in Business Valuation
◎ Increase your working knowledge of best practices and professionals standards
◎ Enhance your position within the Business Valuation field
◎ Learn more about Valuation of "Belt & Road"
◎ Build relationships with Valuation professors
◎ Hands on interaction with the newest software and databases
Conference Hotel
The conference will be hosted at the Beijing West International Trade Hotel.
We will send an email to you with the special discount code of the room after we receive your registration. Or you can contact us at 2018conference@iacvs.org on hotel room reservation.
Registration Fee
Registration:
Conference Fee: 1). IACVS Member: $250 per person; 2). Non-member: $300 per person.
Continuing Professinal Education (optional): 1). IACVS Member: $195 per person; 2). Non-member: $245 per person.
Please Click the conference website to sign in.
Call for papers
In association with the up-coming conference, we are inviting valuation professionals to submit essays in relation to the topics outlined in section above. Essays intended for submission must be original and have never been published before elsewhere.
Please send an electronic copy of your essays to our conference mailbox (2018conference@iacvs.org) with the following information:
Topic of the essays
◆ Information of the author including author's name, name of the organization, position in the organization, organization address, email address, contact number;
◆ Essays should include the following: Title, Summary, Keywords (at most 5), Contents and citation;
◆ Please submit essays, in word format, through an email with an email heading including your company name and the words "Valuation Conference".
Speakers
We have invited speakers and guests from around the globe. The speakers include Dr. Zhang Guochun (secretary general of China Appraisal Society), Mr. Elvin Fernandez (President of BVAM) , the International Valuation Standards Council, the Securities & Futures Commission of Hong Kong, the International Institute of Business Valuers and Asean Valuer's Association, etc. Valuation experts and practitioners involved with the "One Belt and One Road" effort as well as Valuation professors will also share insight with attendees.
We also would love to invite you or your colleagues to present at our conference. More about speaker invitation.
Sponsors
CPE Information
Each attendee will receive a conference certificate and CPE certificate, the CPE credit will be accepted by IACVS, iiBV, BVR, CAS and BAS.

Prerequisites: Knowledge of Business Valuation
Program Level: Intermediate
Recommended Credits: 20 CPE Credit Hours (Specialized Knowledge & Applications)
If you have further questions, please feel free to contact the conference committee below.
Tel: +1 630 344 -2355
Email: 2018conference@iacvs.org
Copyright © 2001-2021 IACVS All Rights Reserved
Toronto Canada. Telephone: +1 206-623-3200 Fax: +1 206-623-3222
E-mail: info1@iacvs.org