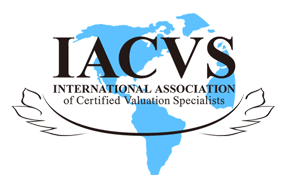 News and Events

+1 206-623-3200

+1 206-623-3222
2016 IACVA International Business Valuation Conference Held in KL, Malaysia
2016-09-26     Hits:  
| | |
| --- | --- |
| | IACVA and the IACVA - Malaysia Charter (BVAM), together with, BVR, held a busy and well attended conference at the Royale Chulan Kuala Lumpur hotel on September 19, 2016. The conference was opened with remarks by Malaysia's Deputy Minister of Finance, Data' Othman Bin Aziz, who discussed the importance of business valuation to the Malaysian economy. Presenters included experienced business valuation professionals from six continents - Africa, Asia, Australia/Oceania, Europe, North America and South America who shared insights on business valuation theories and practices in today's global economy. Over 160 participants attended the conference. |
Datuk Sr Haji Faizan Abdul Rahman, president of IACVA Malaysia Charter (BVAM), expressed his warm welcome to all participants and discussed the development of business valuation in Malaysia. Jim Horvath, Chair of IACVA, expressed IACVA's welcome and thanks to all attendees, and wish for the conference to successfully complete. Dato' Othman Bin Aziz, the Deputy Minister of Finance, Malaysia, elaborated on the development and future of the business valuation industry in Malaysia. He spoke highly of IACVA leadership and all the efforts of the IACVA Malaysia Charter already accomplished. Mr. Othman also expressed the desire of the Malaysian Ministry of Finance for the current 39 ICVS professionals to increase to 1,500 within 10 years' time. He discussed how business valuation skills have become indispensable in the economic crossroads of Malaysia. His bright outlook for the future of business valuation in Malaysia drew an enthusiastic response from the attendees.
After the opening ceremony, three presenters - Dr. Bian Ronghua, Dr. Sung Soo Seol, Mr. Eugene Liu shared business valuation practice and development in China, Korea and Hong Kong. They answered questions from attendees.
Mr. Elvin Fernandez (Malaysia), Mr. Budi Martokoesoemo (Indonesia), Mr. Cheng Soon Keong (Singapore), and Mr. William Yuen (Hong Kong) discussed their insights on valuation theories and practices in their respective countries and for international practices.
Lunch at the Royale Chulan Kuala Lumpur hotel was busy with questions between attendees and presenters.
Following the spirited lunch discussions, Mr. Chan Chi Wah (China) delivered his paper "Due Diligence in Business Valuation". Mr. Li Xiang (China) followed with a summary of his experience on global valuation projects. Ms. Chen Qian (China) then discussed an "Introduction of China's Asset Appraisal Law". Mr. Sunday Ojedid (Nigeria) then presented his paper entitled "In Search of Global Uniformity of Valuation for Compensation Purpose" (concerning eminent domain issues). Attendees asked difficult, real world questions.
Jim Horvath then returned to the podium and discussed various issues important when building a business valuation practice, from a single practitioner to a multi-analyst office. Participants had many questions and concerns.
Mr. Robert Brackett updated the attendees on changes in global valuation standards, including the IVSC and others. He also shared recent developments in global best practices for business valuation.
The conference concluded with a session focused on practice management tips. Discussions included the need for transparency, issues with terms and distinctions (e.g. fair value, fair market value, market value, valuation date, report date) and the ongoing need to educate our stakeholders (bankers, regulators, and others) on the need and usefulness of valuation experts.
The location for the 2017 International IACVA Conference was announced, Shenzhen China, with a date of September or October 2017.
Copyright © 2001-2021 IACVS All Rights Reserved
Toronto Canada. Telephone: +1 206-623-3200 Fax: +1 206-623-3222
E-mail: info1@iacvs.org