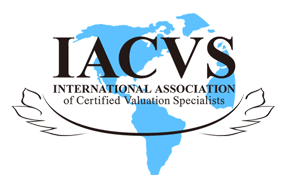 News and Events

+1 206-623-3200

+1 206-623-3222
2016 Southeast Chapter of Business Appraisers Annual Conference
2016-06-10     Hits:  
2016 Annual Southeast Regional Conference
Valuation in an Upside Down World
The upcoming SECBA/IACVA Southeast Regional Conference will be held in Atlanta, Georgia, USA on September 30(Friday) and October 1(Saturday), 2016 at the Airport Westin (hotel).
Join the SECBA, its new partner, IACVA, and BVR for the 2016 Annual Conference, Business Valuation in an Upside Down World. The world continues to flatten as international issues touch all appraisers. The impact of international operations, global economy, global competition and the convergence of valuation standards pose challenges to every business appraiser. Join us in Atlanta for another information rich conference. Network with esteemed professionals and share ideas with national thought leaders.
Why You Should Attend
The presentations at this year's conference will focus on some of the major issues faced by appraisers outside the estate and gift tax arena. The application of theory or the choice of techniques used to develop an appropriate deliverable may take different twists as we step away from these traditional engagements. All business valuators, CPA's, and attorneys are welcome to attend.
When we step beyond estate and gift tax valuations and into the real world, we face different "choices" available as they relate to the valuation process. Join us as we focus on some of the areas that are critical to getting to the right value on the value continuum. The conference promises to be truly outstanding and will cover issues that affect how business appraisers determine value and will discuss both classic considerations and emerging trends.
Join us in Atlanta as our national recognized speakers share their knowledge and experience. The depth of knowledge and fellowship at the SECBA Conference brings back many participants and speakers, year after year. Come and enjoy the warm hospitality of our Southeast Chapter.
Agenda

Friday September 30

Noon - 1pm: Lunch

1pm-6pm

Federal Reserve will provide an informative and up to the minute update on what is happening as it impacts our economy

Q&A on Levels of Service: Do standards impact selection?

SEC Valuation Requirements: Understanding what is necessary to be in compliance

International Update on Peer Review and impact on the valuation world

Social Media: Who really owns it and what is it worth?

Alternatives to supporting judgement calls in valuation

7pm-

9pm: Networking and dinner

Saturday October 1

8:30am-5:30pm

Cost of Capital: Are we getting it right yet?

Expert Panel on Troubling topics –pass-thru valuations, IRS's position that no method is good enough, new partnership IRS audit rules, and more

Embedded growth rates and risk factors - can the market approach be a black box method?
Learning Objectives
Explore the application of business valuation methodology and techniques for non-gift and estate engagements.
o Get the most up-to-date information globally and on the US and Southeast economy.
o Learn how to take proactive steps to make sure that real estate appraisals you incorporate into your report are consistent with the purposes and standard of value.
o Discuss issues related to valuing a business in an international setting.
o Learn how to leverage valuation knowledge and experience into successful transition planning assignments, including identification of key pitfalls through case studies.
o Gain a better understanding of the latest in valuation methods of technology based intangible assets.
o Examine how state organizational laws, company agreements, and operations can impact discounts; consideration of germane factors relevant in adjusting discounts to account for varying levels of control and liquidity.
o Explore how to make your market approach more defendable by deconstructing transaction methodology through case studies.
o Learn how to avoid common errors and human biases in valuation related predictions, how to work with data, and how to apply Bayes' Theorem.
Conference Co-Sponsor: IACVA
Marketing and CPE Sponsor: BV Resources
Conference Fee $495 per person includes registration: electronic conference materials (we are going paperless in an effort to be green and keep conference costs down), lunch and dinner on Friday, and continental breakfast and lunch on Saturday. Early Bird Discount of $50 for registrations received before August 15.
Make checks payable to the SE Chapter of Business Appraisers for $495 (or $445 for early registration) per person. Spouses' lunch & dinner payable at the door.
Mail to:
Gerald ("Gary") Fodor, CBA, CFA
Financial Assets, Inc.
12600 Deerfield Parkway, Suite 100
Alpharetta, Georgia 30004-6130
g.fodor@financialassetsadvisory.com
Contacts:
| | | |
| --- | --- | --- |
| Gary Fodor | Marcie D. Bour | BOB Brackett |
| +1 678. 566.3577 | +1 954.966.7465 | +1 630.653.7922 |
Cancellations: All cancellation requests must be made in writing and confirmed by SECBA. Refunds less a $50 administration fee will be issued on cancellations made prior to September 15. No refunds will be made for cancellations received after September 15. For more information regarding administrative policies, such as complaints and refunds please contact Gary Fodor at 678-566-3577.
Copyright © 2001-2021 IACVS All Rights Reserved
Toronto Canada. Telephone: +1 206-623-3200 Fax: +1 206-623-3222
E-mail: info1@iacvs.org