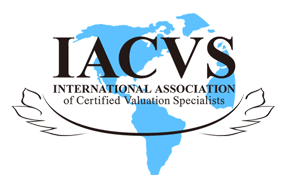 News and Events

+1 206-623-3200

+1 206-623-3222
TEGOVA - European Valuation Conference at Dubrovnik, May 16-18, 2019
2019-03-18     Hits:  
The Role of the Expert Witness in the Valuation of Property and Businesses
Valamar Lacroma Dubrovnik Hotel
The spring meeting of TEGOVA - European Valuation Conference will be hosted at Valamar Lacroma Dubrovnik Hotel on Friday 17 May 2018. Mr. Bob Brackett, the secretary general of IACVS, will attend and delivery a speech named "The Journey from Real Estate to Business Valuation". Below is more information about this conference:
Conference Agenda:
Meeting Registration Fees:
The registration fee of € 580,00 includes entry to:
- the Valuation Conference on 17 May, tea/coffee breaks and lunch
- the Formal Dinner on 17 May
- the General Assembly on 18 May, tea/coffee breaks and lunch
The extra costs for delegate partners' formal dinner, partners' programme and informal dinner are indicated in the registration form.
Submit your meeting registration at http://www.dubrovniksun.hr/prijave/tegova-registration/. Please register by April 30, 2019 at the latest.
Hotel Reservation:
Submit your hotel registration at http://www.dubrovniksun.hr/prijave/tegova-accommodation/
For more information about the meeting, pleaselview the conference brochure or contact Secretariat: mr. Igor Kaluder dipl.oec., Secretary CACEW Tel: +385 99 2588 849 E-mail: tajnik@sudski-vjestaci.hr
Copyright © 2001-2019 IACVS All Rights Reserved
Toronto Canada. Telephone: +1 206-623-3200 Fax: +1 206-623-3222
E-mail: info1@iacvs.org