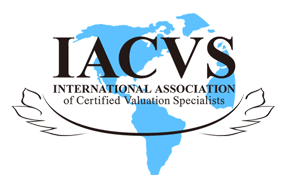 News and Events

+1 206-623-3200

+1 206-623-3222
2016 Annual Southeast Regional Conference Successfully Held in Atlanta
2016-10-10     Hits:  
Mr. William Hanlin, CEO & President of IACVA, attended the Southeast Chapter of Business Appraisers' 2016 Annual Southeast Regional Conference jointly held by SECBA, IACVA and BVR on September 30th and October 1st, 2016 at the Westin Atlanta Airport Hotel in Atlanta, Georgia, U.S.A. The topic of the conference is "Valuation in an Upside Down World." The presentations at this year's conference were focus on some major challenges we face as the businesses we value move closer to international borders and cross them.
During the conference, Mr. Hanlin delivered a speech named "International Update on Peer Review and impact on the valuation world." Mr. Robert Brackett and Ms. Susan Yi from IACVA, along with other 30 business appraiser and valuator also participated in this conference.
The next SECBA conference will be held at the same time in Atlanta, USA in 2017.
Copyright © 2001-2021 IACVS All Rights Reserved
Toronto Canada. Telephone: +1 206-623-3200 Fax: +1 206-623-3222
E-mail: info1@iacvs.org