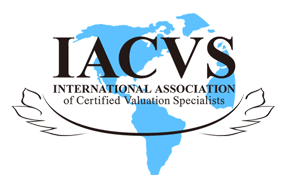 News and Events

+1 206-623-3200

+1 206-623-3222
IACVA 2016 World Council Meeting Held KL, Malaysia
2016-09-26     Hits:  
IACVA's Annual World Council Meeting (2016) was held on September 18, 2016 in Kuala Lumpur, Malaysia as Charter and Chapter representatives from around the globe joined the IACVA Board of Directors and Executive Officers in discussions about the current and future global valuation landscape.
Mr. William Hanlin (President) opened the meeting, welcoming the many Charter and Chapter leaders and chaired the meeting, encouraging input and discussion from everyone at the table. The agenda included reports by charter leaders of their 2016 events and plans for 2017; before turning to discussion of quality control standards and the accompanying peer review project, copyright issues, and resources available through BVResources.
Mr. Hanlin also announced the next world council meeting will be held in Shenzhen, China. The date will be sometime in September- October of 2017.
Copyright © 2001-2021 IACVS All Rights Reserved
Toronto Canada. Telephone: +1 206-623-3200 Fax: +1 206-623-3222
E-mail: info1@iacvs.org