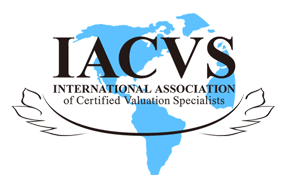 News and Events

+1 206-623-3200

+1 206-623-3222
IACVA Online CPE Course - Current Valuation Updates September 2, 2016
2016-07-15     Hits:  
This course is designed to provide the latest update on valuation theory, standards, best practices and happenings around the globe. It is hosted by Mr. Robert Brackett and will invite guest speakers from global standard setters as well as distinguished scholars from various countries as needed.
* Be kept up to date with global valuation topics and issues
* Hear expert insight on professional development
* Industry best practices on current valuation field
Training Date
September 2, 2016 (7:30am-9:30am Chicago Time)
Instructor: Robert C. Brackett, CPA, ICVS, CVA, MM
Robert C. Brackett has served as president of Crandall & Brackett, Ltd., since 1991. He is active in professional organizations that provide training and standard setting for business valuators. He is a founding member and secretary general of the International Association of Consultants, Valuators, and Analysts (IACVA), the world's largest association of business valuators and fraud deterrence professionals with members in over 50 countries.
Mr. Brackett has authored and taught courses in business valuation theory and practice through the Illinois CPA Foundation, the American Institute of CPAs, IACVA, and NACVA. Mr. Brackett conducts seminars on valuations and ownership issues for many professional associations and business groups, and writes articles for monthly trade publications. He has presented at numerous international conferences in U.S., China, India, Singapore, Thailand, Vietnam, and Indonesia.
His professional credentials include the following: Certificate of Educational Achievement in Business Valuations from the Illinois CPA Society, and the American Institute of Certified Public Accountants; as well as the Certified Valuation Analyst designation awarded by NACVA. He also maintains his CPA license, and has been awarded the Chartered Global Management Accountant (CGMA) designation by the AICPA.
Mr. Brackett's background includes 15 years of general business consulting, five years as an operating nuclear engineer, and an undergraduate degree in industrial engineering. He is also a retired captain in the U.S. Navy Reserves, and is active in the direction of local community emergency planning and response.
CPE Information
Prerequisites: Knowledge of Business Valuation
Program Level: Intermediate
Preparation Required: None
Delivery Method: Group Live
Recommended CPE: 2 Credit Hours
Registration Fees: $95 (IACVA members)
For further information, please contact cpe@iacva.org.
Copyright © 2001-2021 IACVS All Rights Reserved
Toronto Canada. Telephone: +1 206-623-3200 Fax: +1 206-623-3222
E-mail: info1@iacvs.org