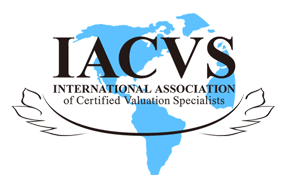 News and Events

+1 206-623-3200

+1 206-623-3222
The 8th WAVO Conference on November 1-3, 2016 in Korea
2016-06-28     Hits:  
The World Association of Valuation Organizations (WAVO) will hold the 8th conference on November 1-3, 2016 in Korea. The conference is co-sponsored by Novotel Embassador Daegu and Korea Appraisal Board Republic of Korea. Below is the theme of this conference:-
Enhancing the Quality and Efficiency in Valuation
Topic 1: Establishing Precise Valuation Standard
Topic 2: Building Valuation Monitoring System
Topic 3: Artificial Intelligence (AI) & Valuation
As a good partner of WAVO, we IACVA welcome our global membes and friends join in such conference.
Copyright © 2001-2020 IACVS All Rights Reserved
Toronto Canada. Telephone: +1 206-623-3200 Fax: +1 206-623-3222
E-mail: info1@iacvs.org