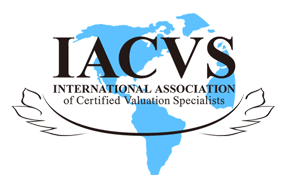 News and Events

+1 206-623-3200

+1 206-623-3222
Sharing Seminar Successfully Held by IACVA Hong Kong Chapter
2016-04-27     Hits:  
IACVA President & CEO, William Hanlin attended a member event held by IACVA Hong Kong Chapter on April 20, 2016. He shared recent valuation developments and contents of the presentations at the 2015 IACVA Dubai Conference. As an active practitioner, Mr. Hanlin was eager to share his extensive professional experience with attendees and to answer their questions. All participants responded enthusiastically to his presentation. Attendees included representatives from IACVA, American Appraisal and the IVSC.
We owe a big thank-you to the kind support of Mr. Brian, Ms. Tracy and Miss. Phoebe and the other support staff. We couldn't have done it without you! THANK YOU!
Last but not least, another seminar will be conducted on May 16, 2016 by IACVA HK Chapter. For more information, you may visit Hong Kong Seminar on May 16.
All of us are looking forward to the next seminar in Hong Kong!
Copyright © 2001-2021 IACVS All Rights Reserved
Toronto Canada. Telephone: +1 206-623-3200 Fax: +1 206-623-3222
E-mail: info1@iacvs.org