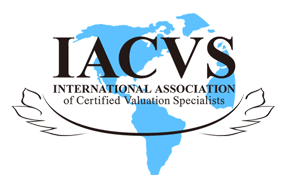 News and Events

+1 206-623-3200

+1 206-623-3222
IACVA 2016 Malaysia International Business Valuation Conference
2016-05-26     Hits:  
Mark your calendar: September 18-20, 2016 / Kuala Lumpur, Malaysia
Event Summary: http://iacvaconference2016kl.com/index.php
On 18 September 2016, the International Association of Consultants, Valuators, and Analysts (IACVA) is drawing experienced business valuation professionals from six continents - Africa, Asia, Australia/Ocenia, Europe, North America and South America to share insights on valuation theories and practices in today's global economy.
Happening for the first time in Kuala Lumpur, Malaysia, this international business valuation conference brings you the opportunity to get updates on global standards of business valuation and latest developments in the field from eminently distinguished valuation practitioners as well as to build professional relationships with fellow valuators.
Register now and take advantage of IACVA member rate.
For registration, http://iacvaconference2016kl.com/register.php
For latest agenda, http://iacvaconference2016kl.com/agenda.php
For fee details, Fee for 2016 Malaysia International Business Valuation Conference
For hotel details, please visit http://theroyalechulan.com/wp-content/uploads/sites/242/2014/09/HotelFactSheet.pdf
If you have further questions, please feel free to contact the conference committee below.
IACVA Malaysia Conference Committee
Tel: + 603 22721797
Fax: + 603 22721795
E: bvam.malaysia@gmail.com or info1@iacva.org.
Copyright © 2001-2020 IACVS All Rights Reserved
Toronto Canada. Telephone: +1 206-623-3200 Fax: +1 206-623-3222
E-mail: info1@iacvs.org