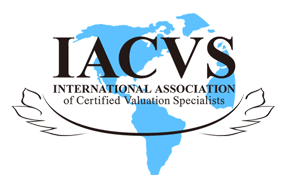 News and Events

+1 206-623-3200

+1 206-623-3222
The Seventh ICVS Certification Training Class 7-12 May in China
2016-02-13     Hits:  
【download】
We are pleased to inform you that the Seventh ICVS Certification Training will be held in Beijing, China on May 7- 12, 2016. The classes will be presented by our experienced senior instructors from North America IN ENGLISH with Chinese simultaneous interpretation. A multiple choice exam will be offered on the day after the five days' training.
Registration Fee: USD 2450
Registration (Application) Form: Please download.
IACVA's five-day Certification Training consists of three sections:
1.Best Practice for Business Valuation
2. Best Practice for Valuing Intangibles
3. Report Writing and Case Study

For further inquiries, please reply to e-mail: contact@iacvachina.org or give us a call at: 86-029-8849-8299.
We look forward to your joining us!
Copyright © 2001-2021 IACVS All Rights Reserved
Toronto Canada. Telephone: +1 206-623-3200 Fax: +1 206-623-3222
E-mail: info1@iacvs.org